Two in one day...You must be joking
With the 3rd selection, the Bobcats select...
OK...So I just posted a couple of hours ago but I had a few things that a came to mind.

A nice hail storm just passed though and scared the crap out of me. It rained like a mutha and did some serious pounding on the roof here. It was one that makes you stop what you are doing and just watch the rain come down for a few minutes. I tried to bust out the camera to capture some of it but the pictures sucked. Oh well.

I'm hanging out doing some surfing and watching the NBA draft. I just can not wait until Bill Simmons column comes out tomorrow. His unintentional comedy scale is going to be through the roof! Some of the suits and interviews have just been off the charts. Plus the high comedy of Steven Smith yelling at us all night never gets old. Just treeee-mendous!


And I just had to share these...It was prom season in Dixie
(plus for my peeps doesn't that look like Karl Ferry?)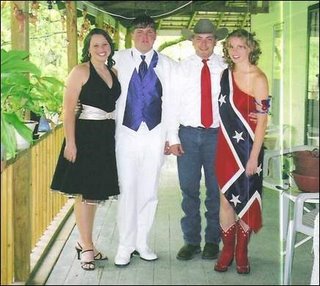 You boys come out of the garage and take a picture with Sissy!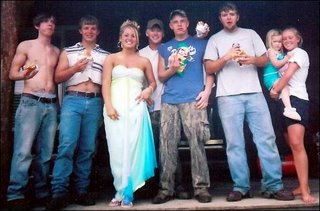 That's all for now...I'm out!